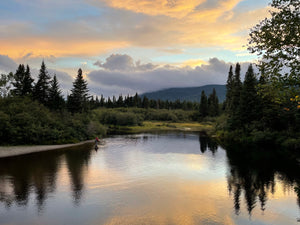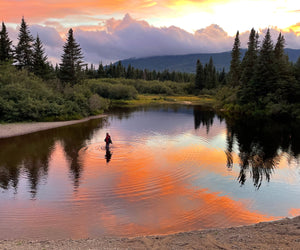 Protecting the places we love to explore.
Reclaiming Maine
At Reclaimed Maine, we do more than just utilize reclaimed materials. In fact, not all of our products are, by definition, reclaimed. To us, 'Reclaimed' embodies our sustainable mission: our commitment to sourcing eco-conscious materials, giving back to Maine's environment, and inspiring a love for the outdoors.
PROUD MEMBER OF
1% for the Planet
1% for the Planet is an alliance of businesses that understand the necessity of protecting the natural environment. Reclaimed Maine Co. pledges to donate at least 1% of sales to the conservation and restoration of Maine's environment.
Learn More
Eco-Friendly Packaging
We are committed to the most sustainable packaging - recycled, recyclable, reusable, and naturally biodegradable - to ensure we are proud of how we ship. From 100% recycled poly mailers, made from recycled plastic, to clear apparel bags made from 100% recycled content, to 100% compostable sticker sleeves, to recyclable and useable boxes, and more. All of our shipments are packaged with recycled materials that can be reused or recycled.
We source all of our apparel from manufacturers that are Gold or Platinum WRAP Certified. WRAP (Worldwide Responsible Accredited Production) is a globally recognized independent non-profit organization dedicated to promoting safe, lawful, humane and ethical manufacturing. Companies accepted into the WRAP organization go through an extensive application process that ensures that sewn products are being produced under lawful, humane and ethical conditions.
WRAP CERTIFICATION PRINCIPALS:
- Compliance with Laws and Workplace Regulations
- Health + Safety
- Prohibition of Forced Labor, Child Labor, Harassment, Discrimination, or Abuse
- Compensation and Benefits + Hours of Work
- Environment
- Customs Compliance
- Security
Sustainable wood harvesting happens on managed forest land where forest stewards minimize the impact on forests and the surrounding wildlife, watersheds, and communities. With sustainably-harvested wood, you can expect that more trees will be planted in place of the tree that was chopped down.
With our love for Maine and the environment, our hope is to help prevent deforestation by reusing wood instead of buying new. By preventing deforestation, we help sustain habitats, prevent soil erosion, and decrease expended energy to extract and process new materials. Less wood also ends up in land fills, which helps to reduce air and water pollution. Finally, CO2 remains stored in the our wood products, instead of being added to carbon emissions from fossil fuels.